Do NOT Fall for the Latest Income Tax Refund Scam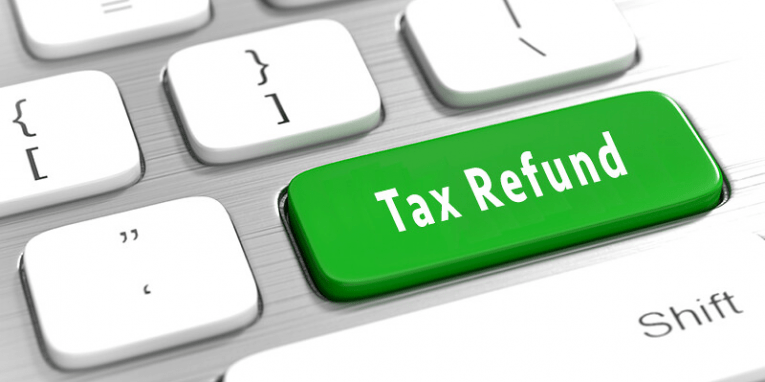 When it comes to scams and frauds, some people would tell you that it's all in the math: the more people receive fraudulent messages, the higher the chance that someone will get hooked. Although there are countless scams out there targeting users in every single country that uses the Internet, today we would like to talk about the income tax refund scam that affects users in India. Tax scams are a pretty common issue basically anywhere, so you need to get acquainted with this problem so that you could avoid getting scammed.
Income tax refund scams are pretty common, and major entities that deal with tax refunds try to inform and warn users about the scam potential. For instance, the Internal Revenue Service (IRS) in the United States comes up with tips and solutions against tax scams almost annually. Although tax departments in each country differ, fraudsters often employ similar means to reach their victims, so it is always a good idea to go through the checklist given by major government agencies.
The Income Tax Department in India is also eager to let the taxpayers know about the tax scam potential. If you open the official website for the Income Tax Department, you will automatically be greeted with a pop-up that reminds you that the "Income Tax Department NEVER asks for your PIN numbers, passwords or similar access information for credit cards, banks or other financial accounts through e-mail." It also says that the Income Tax Department "appeals to taxpayers NOT to respond to such e-mails and NOT to share information relating to their credit card, bank, and other financial accounts."
Now, the Income Tax Department talks about the tax scams that can be carried out through emails. However, fraudsters have other ways to reach their victims, too. We will go through the latest income tax refund scam soon, but let's just remember that official government institutions would never ask you to confirm or renew your bank account through email, phone call, or a text message. You would have to do that through your personal account, after you have logged into the official income tax department website.
The New Income Tax Refund Scam
While most of the tax scams can be carried out through emails, the newest income tax refund scam reaches its potential victims through text messages. This might make it even harder for regular users to realize that they are being targeted by fraudsters because now's the time that taxpayers in India are getting ready to fill out their income tax return forms. So, if someone has already filled out the form and submitted it, a text message that asks to confirm the bank account details might seem like the real deal.
This is where your brain has to step on the brakes immediately. The Income Tax Department would NEVER ask you to confirm anything through a text message. If you have any doubt about that, you can always log in to the income tax e-filing website and check your account's status.
Even there, you will immediately see a pop-up that tells you to check the list of official "e-mail and SMS campaigns sent by the e-Filing unit of Income Tax Department." If the text message you have received is not on that list, you have definitely encountered a tax scam. Again, the e-Filing unit reminds you that "Income Tax Department NEVER asks PIN, OTP, Password or similar access information for credit/debit cards, banks or other financial account related information through e-mail, SMS or phone calls."
With so many warnings issued, taxpayers should be aware of all the potential tax scam threats, and yet they still fall prey to these fraudsters, who simply try to swindle them out of their money. That is probably because they panic. Imagine that: You receive a text message saying that you are about to get a refund, but the text message indicates a wrong bank account. That's so sly, isn't it?
Users are tricked into "verifying" their bank accounts because they think that's the only way they can receive their refunds. When users click the outgoing link to edit the account number, the tax scam leads them to a website that looks like the Income Tax Department's homepage. Needless to say, it is a faux page, and that's where the victims enter their login and password details, along with their account numbers. Users think that they fill out a form at the official website, while in fact, they are giving all that sensitive information away to the cyber crooks.
At the end of the day, if the criminals manage to steal the bank account details, they can contact the victims through phone calls directly and trick them into giving away their money. Perhaps they will try to convince that they need to pay a fine or maybe there are some unpaid taxes left, and the users will be bullied into believing that they owe the Income Tax Department money. But we have already established that a government institution would not try to do anything like that through phone calls, so you can keep your money to yourself.
How to avoid a tax scam?
If you receive a phone call, a text message, or a supposed e-mail from the Income Tax Department, make sure to go through the list of official campaigns sent out by the department to taxpayers. As mentioned, you can find the list on the e-Filing unit's page.
Also, you should consider using a password manager to fill in your passwords for you automatically. Even if you do get tricked, a reliable password manager would not automatically fill in the login details into a fraudulent login page because it would first check the URL.
Consider investing in a licensed antispyware tool that would also help you protect your computer and your personal data from malicious exploitation. If fraudsters intend to drop a malicious program on your system, you definitely need a security application to help you deal with that. Finally, use common sense and do not share your personal information to the left and to the right. Always double-check if need be.