Apple Decided to Get Rid of Parental Control Apps Due to Alleged Security Issues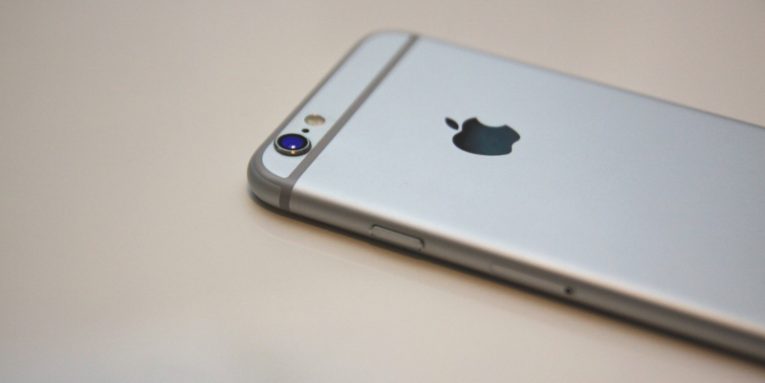 There's little doubt in anyone's mind that modern technology should play a part in a child's development. You want to bring up smart, capable individuals that are fully aware of how today's gadgets work and how they help them solve everyday problems. At the same time, however, kids mustn't get carried away.
Smartphone addiction is an issue for all of us, and it's particularly serious for children. Parents need a way to moderate the amount and type of information that kids consume through their smartphones and computers. Luckily, if you open Google Play and search for "parental control", you'll see that you're spoiled for choice when it comes to Android apps that help you do that. Spend a few minutes on Google, and you'll find similar solutions for Windows and Mac computers. If your children use iPhones and iPads, however, things are a little bit different.
Apple goes after parental control apps
Developers of some parental control apps recently contacted the New York Times and complained about some strange moves from Apple. A few months ago, the iPhone maker contacted them and said that their products are violating some terms and conditions. They were given deadlines to set the record straight, and those who failed to do it got their apps removed from the App Store. According to NYT's report, 11 of the 17 most popular parental control applications were either heavily modified or were completely dropped from iOS' official store.
Most of these applications had thousands of users, and predictably, the business of the companies developing them has taken a massive hit. More worryingly, NYT's article suggests that Apple wasn't too keen on working with the developers to resolve the issue. Apparently, the iPhone maker initially quoted the unapproved use of a public API as the root of the problem, but when asked what can be done to resolve it, it appeared reluctant to provide further information. When NYT published its report, however, Apple decided to tell its side of the story.
Apple: We did it to protect users' security
On April 28, just twenty-four hours after NYT's article, Apple issued a statement which was supposed to clear things up.
According to it, the issue revolves around a piece of technology known as Mobile Device Management (MDM). Although it's, in Apple's own words, "highly invasive", MDM has its legitimate uses. Your employer might install MDM software on an iPhone that you use for work-related tasks, for example. That way, your boss will sleep better at night knowing that the corporate data on the phone is protected.
According to some of the developers of parental control apps, their products' core functionality was built around MDM. They say that without it, their apps would have been as good as useless. Unfortunately for them, Apple has now decided that the use of MDM outside the enterprise environment has suddenly become completely unacceptable. The statement says that this presents a direct risk to users' privacy and security, which is why the developers of the offending parental control apps were asked to change the way their products worked and remove some of the features.
Some people are not convinced by Apple's explanation
Seeing that a company cares about users' privacy is always good, but in this particular case, many people appear to be unimpressed with Apple. For one, as we mentioned already, the parental control apps have been using the MDM technology for years, yet it wasn't until mid-2017 that Apple updated its guidelines on how it can be utilized by third-party developers. What's more, the iDevice maker started going after the vendors that were violating these guidelines just as it was rolling out iOS 12 – the latest incarnation of Apple's mobile operating system which comes with a built-in parental control tool called Screen Time.
Of course, it could all be just a coincidence. Then again, Apple's practices when it comes to keeping the spirit of fair competition have been put under suspicion in the past. A couple of months ago, for example, Spotify filed a complaint with the European Commission, alleging that Apple is using its control over the App Store to gain an unfair advantage in the music streaming business.
What about the concerned parents?
Those of you looking for the silver lining might say that while it is unfortunate for the developers of third-party parental control apps, the whole debacle shouldn't worry consumers too much. As we mentioned already, those who have installed iOS' most recent version now have a parental control utility built into the operating system.
That being said, parents told NYT that Apple's Screen Time is "more complicated and less restrictive" than the competition. What's more, as Troy Hunt's 9-year-old son demonstrated recently, bypassing the limitations imposed by Screen Time is not exactly difficult.
I'm a responsible parent so I use the controls on iOS to limit screen time on the old iPhone my 9-year old uses. A white-listed exception is iMessage; he's worked out he can send someone a YouTube vid then watch it in iMessage to circumvent the control. So proud ? pic.twitter.com/XyD0rq4YpQ

— Troy Hunt (@troyhunt) April 27, 2019