7 Most Important Online Security Practices Everyone Should Follow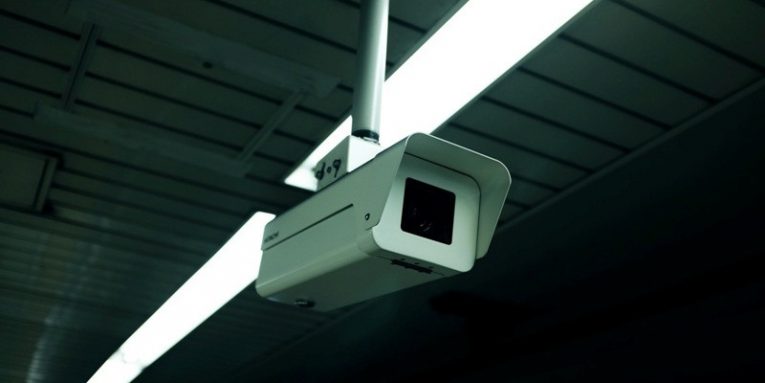 There were close to 4,200,000,000 active Internet users by the end of 2017, according to the statistics provided by internetworldstats.com, and this number is likely to increase by the end of 2018. With more than half of the world's population using the Internet on a day-to-day basis (or, at least, frequently), it is no wonder that more and more virtual security threats emerge. If users are not careful about how they act online, they can suffer serious virtual security consequences, and that is why it is imperative that every single Internet user is educated.
While learning about ways to protect cyber security is not difficult, implementing the right security practices might be an entirely different thing. If you continue reading this article, you will learn about the most important online security practices that you should follow to ensure complete cyber security.
Take software updates seriously

Let's start with the basics here. If you have a connection to the Internet, you must be operating from some kind of a device. It must be running some kind of an operating system. Installing updates might seem unnecessary at times, especially if they appear to be coming in extremely frequently, but skipping or postponing updates is one of the biggest no-nos. If the software you are running is outdated, there is a huge risk of exposing the device and, of course, yourself to security issues. Zero-day exploits, for example, can be used by cyber attackers to infiltrate malware without the users' knowledge. Outdated operating systems, software, and applications can be used to compromise legitimate websites, introduce you to malware installers, silently mine cryptocurrency, obtain sensitive data, and even hijack personal accounts. Basically, if you wish to stay safe, you need to stay on top of your system's and software updates.

Always back up personal data

Do you use Drive, Dropbox, iCloud, or another cloud storage service to back up the most sensitive personal files? If you do not, it is strongly recommended that you set that up. Alternatively, you can employ external drives. Whichever method you choose, backing up data is one of those security practices you do not want to ignore. What's wrong with storing personal data on your mobile device, tablet or computer? There's nothing wrong with that, so long as your device is protected, and no one can gain unauthorized access to it and, potentially, hijack private files. Unfortunately, not everyone can guarantee that. Let's say you store all passwords in one unprotected document or note. If you experience a cyber attack, this data could be compromised, and that, of course, is not a way to protect cyber security. Moreover, there are infections (e.g., ransomware) that can corrupt, destroy, or take files hostage, and you do not want to be in the mercy of cyber criminals at any point. You also need to be prepared for the physical damage, loss or theft of the device.

Employ trustworthy security guards

This cannot be the first time you are hearing about the importance of using reliable anti-malware and anti-virus software. Depending on the software you employ, you can have both your operating system and your Internet connection protected 24/7. Unfortunately, because the demand is high for good but cheap software, the supply is endless too, and there are plenty of bogus and even malicious programs that are posing as the real deal just to gain privileges or trick users out of their money. That means that you have to be cautious about the software you install, and that is not limited to virtual security software. You have to be careful at ALL TIMES. If you take these security practices seriously – to avoid bogus software and to install trustworthy security software only – you can up your virtual security significantly. And how are you supposed to choose the right software? It all comes down to research.

Make use of two-factor authentication

Although you cannot guarantee that your personal accounts are 100% safe if you set up two-factor authentication to access them, it certainly can make it much more difficult for cyber attackers to gain control, and that is why using 2FA is one of the most important security practices. This step ensures that at least two different steps need to be taken to gain access to an account. For example, you might be required a password and an additional code sent to your personal phone number to log in successfully. You can go the extra mile of setting up multi-factor authentication. The differences between 2FA and MFA are obvious, and, needless to say, you might benefit from using multi-factor authentication for more sensitive accounts, but this all depends on your needs and available options. Unfortunately, it is now known that it is possible for cyber attackers to bypass two-factor authentication, and so you should not assume that all your security issues will be solved by setting it up. You should've figured out by now that a combination of different security practices is what ensures complete security.

Learn how to recognize phishing scams

It is crucial that you learn how to recognize phishing scams because they are becoming more and more common. In fact, it was found that in 2017 we experienced an increase in phishing attacks by 59%! Spam emails set up by attackers are becoming more and more sophisticated, and it is becoming more and more difficult to recognize scams. While some phishing emails are clearly fictitious and are easy to recognize, others can confuse even experienced users. The next time you receive a new message, think if it makes sense that you received it (e.g., if the subject line refers to a flight confirmation, do not open it if you have no upcoming flights). Next, check the address. Note that even slight changes in the address can indicate the activity of schemers (e.g., it should be pretty obvious that googlesupport@gmail.com does not actually represent Google Support). Also, check the message. If it is written in an unprofessional manner, with grammar mistakes, or asks to share private information, you are facing a phishing attack.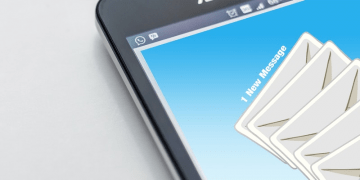 Be careful on social media platforms

If you are one of those people who love sharing their lives online – and there is nothing wrong with that – you need to be careful about how you do it. First and foremost, you need to think carefully about the kinds of information you share. There probably is no point in explaining why you should not disclose your password to anyone, but you must remember that cyber criminals can also successfully use pieces of information that might not seem important to you. Disclosing full names, pet names, birth dates, home addresses, and similar kind of data can be dangerous if, for example, you include such information in your secret answers or even the passwords themselves. Making your phone number public is not a good idea either. Ultimately, if you decide to share private data, make sure that it is accessible only to those you trust. You can change the settings on Facebook, Instagram, Snapchat, and other social media platforms to ensure that the content you post is not public.

Improve password security practices

Your virtual security is as strong as your passwords are. If you use short, easy-to-remember, and easy-to-guess passwords, you are in trouble. The goal is to create long (the longer the better) passwords that, instead of full words, contain random numbers, symbols, and both lower and upper-case letters. Unfortunately, even if you set good, unique passwords for every single one of your online account, you are not 100% safe. It is strongly recommended that you periodically change your passwords to ensure that your online accounts are impenetrable. Although this might be the most important of all security practices discussed in this report, it is also the one most users have trouble with. That is because it is much easier to create one relatively safe password and reuse it over and over again. That, of course, is not a way to protect cyber security. You have no excuse of not improving upon your password security because you don't actually need to lift a finger. All you need to do is install a trustworthy password manager, a tool that can generate strong passwords and keep them safe against cyber attackers.
In conclusion, your virtual security is in your own hands, and if you apply appropriate security practices, you can be sure that you will not face malware, phishing scams, and unauthorized activity of any kind. If you are only starting your cyber security journey, you might be feeling overwhelmed, but remember that every 1000 mile journey begins with the first step.