Top 6 Security Tips for Android Pie Users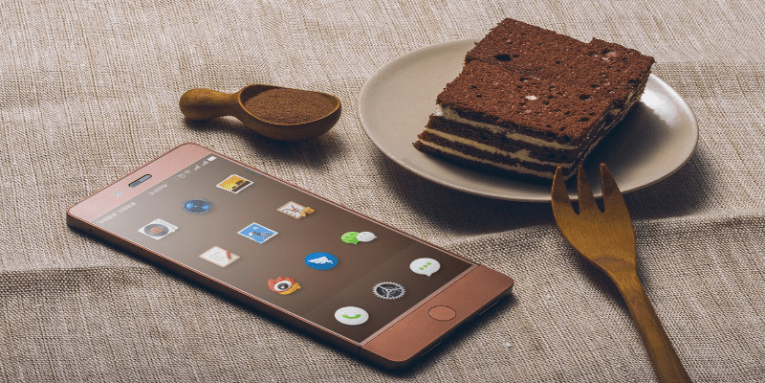 Android, a widely-used mobile operating system with 88% of market share, resembles a large candy store with most of its versions named after desserts. Oreo, Nougat, Eclair, Donut, and Cupcake, to name just a few, are several Android versions known well to the public and, especially, to the users of mobile devices manufactured by Samsung, Huawei, LG, Sony, and a significant number of other companies. The release of the newest Android 9.0 version, dubbed Pie, clearly shows that Google is not going to let go of its tradition of naming Android OS after sweets, which, to our humble opinion, is quite charming. Android Pie started rolling out to devices in early August (it was released on the 6th of August, 2018), but it is not available for all devices and manufacturers yet, but it will roll out to devices in the upcoming months.
The newest version of Android is not just a pretty name. It comes with a range of tweaks and new features. It is presented on Android.com as an operating system that "harnesses the power of artificial intelligence to give you more from your phone. Now it's smarter, faster and adapts as you use it." Let's first analyze some of the best new features Android Pie comes packed with and then we will devote the rest of the article to Android Pie security tips.
What's new in Android Pie?
First, the Android 9.0 version comes with a new gesture-navigation based system which allows users to drop good old Back, Home, and Recent buttons that Android users have used for ages. It may take some time to get used to it, but since it offers smoother navigation, it is worth giving it a shot. Second, Android Pie comes with an improved Doze feature presented in Android Marshmallow. Generally speaking, it puts those apps that are not used by the user for a long time into "deep sleep." As a consequence, the device's battery life extends. Third, once the newest Android version is installed on your device, the App Actions feature will let you start certain tasks quicker by predicting what you want to do. For example, you might be presented with a shortcut to open Google Maps on your way to work. Last but not least, Android Pie presents several important security upgrades.
The newest Android version makes it impossible for apps that are idle to access the device's microphone, camera, and all sensors. In other words, even though you have granted a particular application access to your microphone upon installing it on your device, it could not access it unless you actively use that application. You could also make use of the new Lockdown Mode in emergency situations.
Security tips for Android Pie users
While Android Pie comes packed with new security and privacy improvements, they will be useless if you do not tweak them by yourself. Please find the Top 6 Android Pie security tips listed below.
Set a PIN/Password on your Android device
You should set a PIN or a Password so that unauthorized people could not access private information even if they manage to put their hands on the device you use. You can set up a Swipe or Pattern too, but it is considered that a PIN or a Password, which cannot be shorter than four characters, is even a better option since it is considerably harder to crack it. Make sure the PIN/Password you set is not too obvious. The more complex it is, the harder it is for strangers to guess/crack it. If you are one of those scatterbrained people, it might be a good idea to entrust your device's PIN/Password to Cyclonis Password Manager. You could save it as a Private Note and access it easily whenever needed.
Bonus Tip: Android Pie supports multiple fingerprints, so you can set up a fingerprint lock to hide your device from prying eyes. This is a great alternative to setting a PIN or a Password.
Review Screen Lock settings
Even though you have set a lock on your device, you should review the Screen Lock settings and configure them to fit your personal preferences. Speaking about the Screen Lock in more detail, it allows users to set how quickly the phone is locked when nobody uses it. The time frame ranges from immediately up to 30 minutes. Also, users have the freedom to decide whether a press of the Power button locks the device or not. Finally, users can control what notifications can show up on the home screen in order to avoid embarrassing situations when, for example, a friend sends a pile of poo emoji to you via a Facebook Messenger during an important meeting and your tough boss sees that.
Use the Lockdown Mode
Android Pie comes with the Lockdown Mode to enable people to protect their private information from prying eyes, unauthorized people, thieves, or even law enforcement officials. It blocks the fingerprint sensor, facial-recognition, and voice-recognition features when turned on in order to make it impossible to break into the phone. When you enable this mode, a Lockdown button will be added to the menu that shows up when the Power button is pressed. Simply tap that button if you ever find yourself in an unpleasant situation when you have to prevent access to your mobile device. Here's how this feature can be enabled: Go to Settings > select Security & Location > select Lock screen preferences > toggle on Show lockdown option.
Review Location settings
You should revisit your Location settings to improve your privacy even more. It has become considerably easier to do that in the newest Android version Pie. It enables users to see which apps have requested access to location and then change their permissions. Users are even allowed to manually give access to their location for the apps of their choice and vice versa. Although it is an essential piece of information for Google Maps, it is not likely at all that a Notes app will stop working properly without your exact location.
Enable Find my phone
We hope that you will never lose your precious Android device with all your pictures, contacts, notes, important apps, and other valuable information; however, we cannot know what the future holds for us, so we highly recommend enabling the Find my phone feature. It is no doubt one of the best Android security options. If you ever lose your Android device, e.g., you leave it on a bus, or it is stolen from you, this feature will help you to track it by typing "find my device" in a Google search engine or visiting android.com/find.
Check apps that can access your info
Reviewing Apps & Permissions is as important as revisiting Android Pie's security settings. Once you access the menu, you could see the list of apps that have your permission to access your information, including your camera, microphone, contacts, call logs, SMS, and more. It might surprise you how much some apps know about you. Block suspicious apps actively collecting a lot of information from your device completely!
Android Pie presents new useful features that allow users themselves to control their privacy and security. If your device has already received an update, customize the settings of the newly-introduced features focusing on security tips for Android Pie users provided above to get the best out of them and thus improve your digital security and privacy to a great degree.