Gearing up for the 2020 Holiday Shopping? 8 Things to Remember to Avoid Scams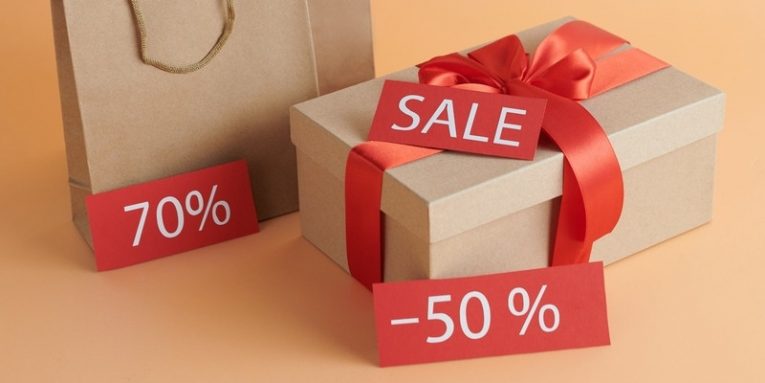 Black Friday and Cyber Monday are just around the corner once again. Between November 27th and 30th, the year's best deals and biggest discounts will be offered, and people everywhere will rush to use them to fulfill their own wishlists or to prepare for the end of the year holidays. Traditionally, people surge physical shops on Black Friday. In the United States, the frenzy begins right after Thanksgiving dinner on Thursday, when people rush to get their spots in lines for the best deals. However, in the past few years, shops have started offering Black Friday deals online as well, which, normally, is something that was reserved for Cyber Monday. Since Covid-19 has altered everyone's lives, not all shops will be opened on Black Friday, but most of them will offer deals online.
It is expected that more people will hunt for deals online, rather than in physical stores, which means that we should expect a surge in Black Friday and Cyber Monday scams as well. Here are 8 things to remember if you want to enjoy the sales without jeopardizing your security and, potentially, ruining the holidays for yourself.
8 things to remember to avoid Black Friday and Cyber Monday scams
1. Watch out for misleading promotional emails
Schemers know that people are looking for amazing deals and discounts this time of year, and that means that you are likely to be sent more spam and phishing emails too. If you have no idea how to identify phishing emails, we recommend that you read this report. The point is that if you have received an email that offers something amazing, you have to check if you are familiar with the sender (note that email addresses can be mimicked), if the offer is legitimate, and if it is not used to make you do something dangerous, such as disclose personal information, register for unfamiliar services, or click on links that route to unfamiliar websites.
2. Beware of fake purchase confirmation emails
Before, during, and after the Black Friday frenzy, you might receive more emails than usual. Some of them might come from legitimate vendors you have subscribed to. Others might inform about recent purchases and provide information about how to track your packages. In the midst of all this, you might receive emails about the purchases you have not made. If you receive such emails, do not interact with them, especially if the vendor is unknown or is clearly fictitious. You absolutely should not open attached files that, allegedly, represent order forms and receipts. This is how you could be tricked into executing malware.
3. Choose the virtual vendors wisely
While we do not claim that you should only spend your money with big, well-known companies – in fact, this is the season to support small businesses – you definitely want to do your research before you entrust your money with an unknown vendor. Look up clients' reviews, check if the payment methods used by the vendor are secure, and do not trust unknown sellers just because they are offering the best prices or deals. In most cases, too-good-to-be-true offers are made by schemers. Clark suggests looking at these five things to see if the online shop you are interested in is legitimate.
4. Be careful about where you shop from
It matters a lot what websites you choose to spend your money on during Black Friday and Cyber Monday, but it is also important where you shop from. This year, it is unlikely that many people will spend their time shopping in local cafes, hotels, or libraries, but you certainly should not use public Wi-Fi. You also have to make sure that your home network is secure as well. If a hacker is able to intercept public or home networks, they could steal credit card information. If you are sharing a computer, you also want to make sure that you set up different user accounts, or you will have to clear browsing data every time you shop online.
5. Register accounts carefully
It is usually more convenient to purchase items with a registered account. This could provide you with an additional discount, and it might be easier to purchase and track your items later on. However, when you register an account on a new website, you have to be extra cautious about a few things. First of all, is the vendor legitimate, and will they respect your privacy? Second, are you able to create a login that no one will be able to guess or brute-force? Third, what other security tools can you employ to secure your account? If you determine that the vendor is trustworthy, we suggest using the Password Generator by Cyclonis Password Manager to help you create the strongest login imaginable. Finally, add two-factor or multi-factor authentication to strengthen the account, and pay attention when you enter payment card information.
6. Do not sign up for random discounts, vouchers, and coupons
There are thousands of websites that suggest signing up for discounts, vouchers, coupons, sales alerts, and other things that, in theory, should make online shopping more enjoyable and efficient. Unfortunately, many of these websites are unreliable. They are often set up to gather personal information and expose you to unpredictable, potentially unreliable third-party advertising. They might promote "deals" for products that you could purchase at better prices if you used legitimate vendors and legitimate discounts too. Note that it is always best to trust the discounts, coupons, and sales that come directly from the vendor.
7. Watch out for false fraud alerts
Just like schemers are fully aware that people are receiving more promotional type of emails than normal, they also know that fraud alerts are on the rise as well. If you receive an email or a text message suggesting that someone breached your account, do not act hastily. First of all, confirm a breach, which is easiest to do by checking the latest news. If there is no information about a breach yet, check who has sent you the alert. If you can confirm that the sender is legitimate, go to your account (do not follow any included links) and change your password immediately. If the email is clearly fictitious, report it. If you are contacted by someone from your bank about credit card fraud, confirm that the call is legitimate first. If you experience real fraud, contact your bank quickly to see what could be done about securing your accounts and money.
8. Purchase e-gift cards from legitimate merchants only
People love receiving gift cards because that ensures that they can purchase exactly what they want and need. E-gift cards are on the rise because it is easy to forward an email with the digital gift card code or simply print it and add it to the stocking. Unfortunately, cybercriminals have found ways to steal e-gift cards. Also, there are plenty of websites that could sell fake gift cards. So, if you want to surprise your friends and family, make sure that the gift cards you purchase are legitimate. After all, you do not want to waste your money and also disappoint your friends and family with empty gift cards.
Hopefully, you are able to evade Black Friday and Cyber Monday scams this year, and we are sure that you can succeed if you follow our tips. Note that you should use them beyond Black Friday or Cyber Monday. If you are planning on hitting the stores this Black Friday, do not forget your mask, hand sanitizer, and respect.