Your Virtual Security Could Depend on the Version of the Web Browser You Use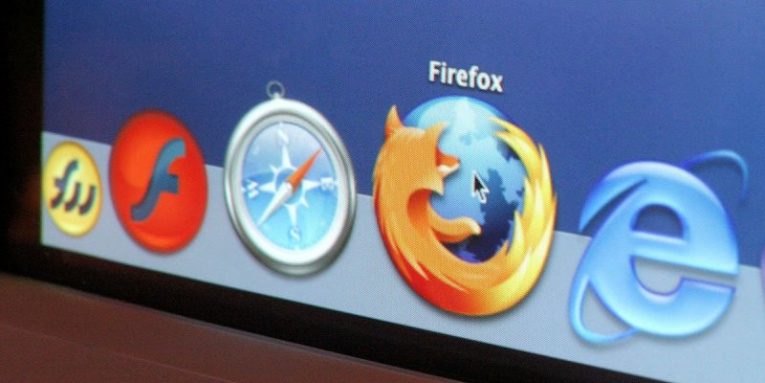 Do you ever stop to think about what web browser you use and whether it is safe? Most likely, you do not put much thought into that. After all, when you open the browser, all you need is that it shows bookmarked websites, allows you to browse the web, and makes it possible for you to access the virtual world. The thing is that without your browser, none of this could be possible, and so it is important that you pay attention to it and whether or not it is safe to use. Just like your chosen operating system and the installed applications, the browser requires upkeep, and it is very important that you run the latest version, because that is the version, hopefully, that has all security vulnerabilities patched. Whether you use Google Chrome, Mozilla Firefox, Safari, or a less popular web browser, you need to be cautious.
Google Chrome users need to patch the CVE-2020-6457 vulnerability
Cybersecurity vulnerabilities are given codes, and the CVE-2020-6457 code represents recent vulnerability within the Google Chrome browser. According to analysts, it could be exploited to trigger remote code execution and DoS attacks. This vulnerability, however, affects only those Google Chrome users, who run older versions than 81.0.4044.113. A vulnerability-free version is already available to Windows, Mac, and Linux users, and so there is no excuse to run an outdated, vulnerable version. Unfortunately, vulnerable browsers could open security backdoors, via which cybercriminals could expose you to malicious cyberattacks. While many people assume that new versions of browsers are released to offer more features, in many cases, they are mainly released as security patches. By default, Google Chrome is set up to update automatically, but it is possible to disable automatic updates. If you have disabled them as well, we strongly recommend that you change things back to normal. Your virtual security could depend on it.
Mozilla Firefox has recently fixed five high-risk vulnerabilities
While Google Chrome is by far the most popular web browser in the world – in fact, it has 63.7% of the total web browser market share – people continue to use Safari (13.6%), Internet Explorer/Microsoft Edge (6.3%), Mozilla Firefox (4.5%), and Opera (2.1%) browsers. Firefox also uses updates to patch vulnerabilities, and just recently, it patched five high-risk vulnerabilities. The latest update came just one day after the major release of the 77.0 version. If the users of this browser skip updates, they risk having malicious code run and sensitive data gathered. Without a doubt, if vulnerability patches are issued and applied swiftly, users should face no implications. However, if users disable automated updates or jump on an old machine that has not yet had the time to install all updates, virtual security could be jeopardized.
What is your browser's version?
If you did not skip or postpone updates, it is likely that you are running the latest version of your Firefox, Safari, or another browser. However, if you do not know what your browser's version is, this is the time to change that. The instructions below show how to reveal the versions of the most popular web browsers. If you want to learn how to find the version of another browser, let us know in the comments section.
Google Chrome
Launch the browser and click the three vertical dots icon in the top-right corner.
Click Settings and then click About Chrome on the left panel.
If you have the latest version, you should see the Google Chrome is up to date certificate.
Mozilla Firefox
Launch the browser and click the three horizontal lines icon in the top-right corner.
Click Help and then click About Firefox.
If you have the latest version, you should see the Firefox is up to date certificate.
Microsoft Edge
Launch the browser and click the three horizontal dots icon in the top-right corner.
Click Help and feedback and then click About Microsoft Edge.
If you have the latest version, you should see the Microsoft Edge is up to date certificate.
Safari
Launch the browser and click the Safari menu icon in the top-left corner.
Click About Safari to find the installed version of your web browser.
Check this website to see whether you are running the latest version.
Failure to update web browsers could lead to virtual security issues
If your browser updates automatically, you might not even think what it means to run an up-to-date, safe browser. Of course, your browser version is what can determine whether you are safe or vulnerable. While mobile device owners might focus more on the security of apps, via which they communicate with the world, pay bills, shop online, or simply look up recipe ideas, desktop browsers are the main gateway to it all. Whether you use the browser to access social media, online banking, or shopping accounts, you cannot forget about virtual security. Unpatched vulnerabilities could help cybercriminals execute malicious code, drop malware, spy on you, and even steal passwords, which could help them perform further attacks. Without a doubt, if you find that you were running an outdated version of a browser for some time, it is a good idea to scan the system for malware and change passwords. At the very least, change the passwords of the most vulnerable accounts. Employ the Cyclonis Password Manager to upgrade passwords efficiently.
Also, remember that even if you use the latest version of any chosen browser, you are not exempt from different kinds of security issues. You could still visit unreliable websites, get redirected to malicious file-sharing or download websites, or be duped by fake websites that might, for example, look just like your normal social networking or banking login pages. If your desire is to browse the web safely, there are only a few rules that you must follow. First and foremost, make sure that you are running the latest version of your browser. Second, implement security software to back you up just in case malware slips in. Third, never trust random links, buttons, or ads that can be introduced to you via the websites you browse, email, or even instant messages. Finally, do not underestimate the power of strong passwords.