Skynet Ransomware is a MesudaLocker Clone That Negotiates A Ransom Payment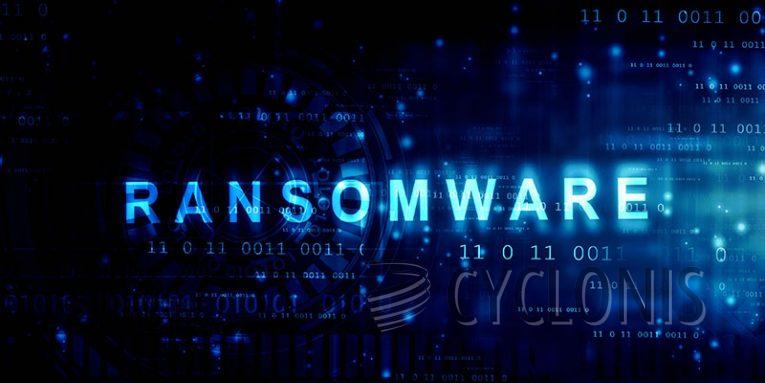 Skynet is a ransomware type that belongs to the MedusaLocker family, which our team of malware experts discovered while analyzing malware samples. Skynet aims to encrypt files on the targeted computer, adding the ".Skynet" extension to the end of filenames, such as "1.jpg.Skynet" and "2.png.Skynet".
The ransomware also creates a ransom note named "Instructions for decryption.txt", cautioning victims that third-party software will result in permanent damage to their files. It also warns against modifying or renaming the encrypted files, as it will complicate the decryption process. The note stresses that there is no way to recover the files through available Internet software and the only solution is to pay the ransom.
In the note, the attackers threaten to make sensitive and personal data public or sell it to other parties if the ransom is not paid. The note provides links to contact the attackers via the Tor browser, as well as email addresses (ithelp1@decorous.cyou and ithelp01@wholeness.business) if the link does not work.
Finally, the ransom note warns that if the victims fail to contact the cybercriminals within 72 hours, the decryption cost will increase.
Skynet Uses Lengthy but Standard MedusaLocker Note
The complete text of the Skynet ransom note goes as follows:
Your ID: -

/!\ YOUR COMPANY NETWORK HAS BEEN PENETRATED /!\
All your important files have been encrypted!

Your files are safe! Only modified. (RSA+AES)

ANY ATTEMPT TO RESTORE YOUR FILES WITH THIRD-PARTY SOFTWARE
WILL PERMANENTLY CORRUPT IT.
DO NOT MODIFY ENCRYPTED FILES.
DO NOT RENAME ENCRYPTED FILES.

No software available on internet can help you. We are the only ones able to
solve your problem.

We gathered highly confidential/personal data. These data are currently stored on
a private server. This server will be immediately destroyed after your payment.
If you decide to not pay, we will release your data to public or re-seller.
So you can expect your data to be publicly available in the near future..

We only seek money and our goal is not to damage your reputation or prevent
your business from running.

You will can send us 2-3 non-important files and we will decrypt it for free
to prove we are able to give your files back.

Contact us for price and get decryption software.

qd7pcafncosqfqu3ha6fcx4h6sr7tzwagzpcdcnytiw3b6varaeqv5yd.onion

Note that this server is available via Tor browser only

Follow the instructions to open the link:

Type the addres "hxxps://www.torproject.org" in your Internet browser. It opens the Tor site.
Press "Download Tor", then press "Download Tor Browser Bundle", install and run it.
Now you have Tor browser. In the Tor Browser open qd7pcafncosqfqu3ha6fcx4h6sr7tzwagzpcdcnytiw3b6varaeqv5yd.onion
Start a chat and follow the further instructions.
If you can not use the above link, use the email:
ithelp1@decorous.cyou
ithelp01@wholeness.business

To contact us, create a new free email account on the site: protonmail.com
IF YOU DON'T CONTACT US WITHIN 72 HOURS, PRICE WILL BE HIGHER.
What Is the Best Way to Protect Your Data from Ransomware Like Skynet?
There are several ways to protect your data from ransomware like Skynet. Here are some best practices:
Backup your data regularly: This is the most important step you can take to protect your data from ransomware. Regularly backup all your important files to an external hard drive, cloud storage or a reliable backup solution.
Use strong passwords and two-factor authentication: Make sure you use strong passwords that are difficult to guess and enable two-factor authentication wherever possible. This can prevent hackers from gaining access to your accounts and systems.
Keep your software up-to-date: Regularly update your operating system, software, and applications to protect against known vulnerabilities and exploits.
Install reputable antivirus and anti-malware software: Install reputable antivirus and anti-malware software and keep it updated to detect and remove any threats on your computer.
Be cautious of suspicious emails and attachments: Be careful when opening emails or downloading attachments from unknown or suspicious sources. Avoid clicking on links or downloading attachments from unsolicited emails.
Use a firewall: A firewall can help block unauthorized access to your computer and network.
By following these best practices, you can significantly reduce the risk of ransomware like Skynet infecting your computer and encrypting your data.