Victim of the Nqhd Ransomware? Do Not Pay.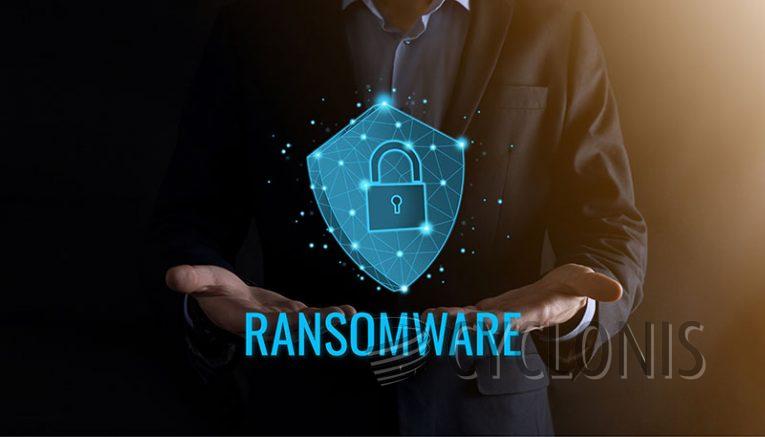 The Nqhd Ransomware is a file-locker that could infect your device through pirated downloads or other deceptive file downloads. Unfortunately, malware of this sort operates by encrypting the victim's files, rendering their files inaccessible. Of course, the ransomware's creators are bigger than simply causing mayhem – they extort their victim for money. They do this by promising to provide paying victims with a decryption service, which could help undo the damage done to the user's files.
How to Remove the Nqhd Ransomware
This threat infiltrates unprotected systems, and encrypts the contents of a wide range of file formats. It then appends the '.nqhd' extension to the end of their names. Finally, it creates the '_readme.txt' ransom note. Depending on the malware's privileges on the infected machine, it may also attempt to wipe Shadow Volume Copies – a simple measure to further limit the victim's data recovery options.
Just like other members of the STOP/Djvu Ransomware family, this one also uses the '_readme.txt' text document to deliver the demands of the criminals. According to their message, they are asking for a ransom payment of $490, and victims can only complete it via Bitcoin. The criminals threaten to double the ransom amount if the victim does not comply. They also provide the following emails for contact - manager@mailtemp.ch, helprestoremanager@airmail.cc.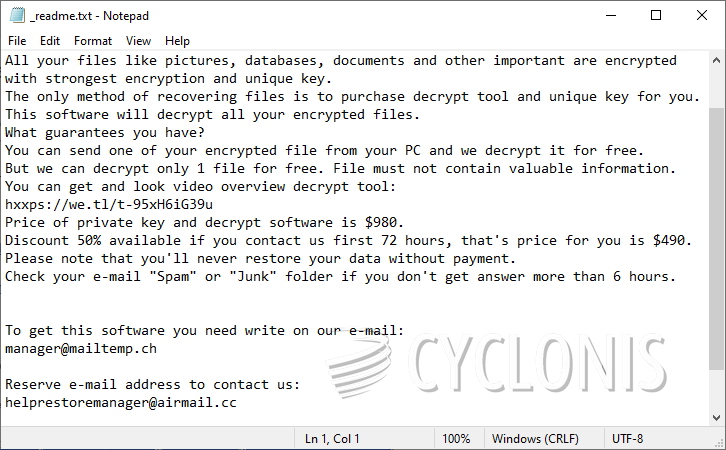 Victim of the Nqhd Ransomware attack? You should ignore the message of the extortionists. We assure you that meeting their demands is not a guarantee that you will get your data back. Instead, you might end up getting scammed, and being extorted for even more money. Instead of co-operating with hackers, use an anti-malware scanner to terminate the Nqhd Ransomware permanently. After this, experiment with the best data recovery tools and methods recommended online.