'Hmopt Will Damage Your Computer' Message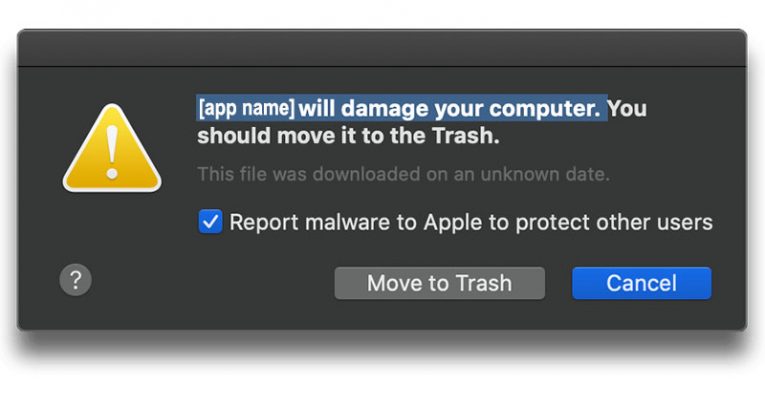 The 'Hmopt Will Damage Your Computer' Message is an alert originating from macOS security features. It is meant to warn you that a suspicious file is running on your computer, and trying to run it may result in unexpected results and behavior. Needless to say, you should take this warning seriously, and halt the execution of Hmopt. Recently, many macOS users have been reporting such warning messages regarding unknown files that do not appear to be linked to legitimate software. It is possible that Hmopt may have been dropped on your computer through a software bundle, fake download, misleading ad, or a pirated application. To stop such files from bothering you, you should only interact with reputable files and sites, as well as to invest in 3rd-party security software.
As soon as you encounter the 'Hmopt Will Damage Your Computer' Message, you should take the necessary measures to eliminate the file causing the problem. Since identifying and deleting it manually might be difficult, it is recommended to automate the task by using a recommended macOS security tool. Do not forget that manual removal of Potentially Unwanted Programs (PUPs) or other intrusive software can be very difficult since these programs tend to spread their files in multiple directories, therefore making it very challenging to get rid of them manually. Using an antivirus scanner will ensure the removal of Hmopt, and will help you keep such files away in the future.