Poor Password Management Is Bad for Business, as Third of Passwords Are Forgotten on Checkout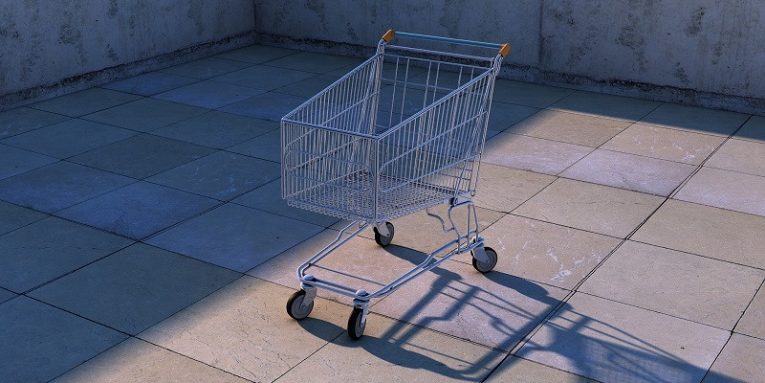 While the number of online shoppers seems to be growing every year around the world, so does the percentage of abandoned shopping carts. It seems that some people like to purchase online only if it is easy and fast to do so. Thus, it should not be surprising that a forgotten password is one of the common reasons for abandoning a shopping cart. Researchers say that even if you know what to do if you forgot your password, you might not be willing to wait for the password reset email to arrive or go through with the reset process. As a result, you might search for an online store that would not ask you to register and memorize your password. In this article, we discuss this problem in more detail as well as other reasons why users tend to abandon their shopping carts. Also, you can find out how good password management practices could help you to shop online more conveniently.
Why online shoppers abandon carts before completing purchases?
According to the Baymard Institute's study called Reasons for abandonment, more than 58 percent of the US online shoppers abandon their carts because they are not ready to purchase their chosen goods. Also, some respondents claimed that they were just browsing. Since such situations are unavoidable, researchers decided to pay more attention to the reasons that retailers can have an impact on. The mentioned institute found out 10 more reasons. These were the top 5: high shipping costs, taxes, or other fees, requirement to create an account, too long or complicated checkout process, being unable to see the total cost up-front, and slow delivery.
Another Baymard Institute study that was focused on returning users showed that more than 18 percent of Amazon and ASOS users abandoned their carts because they could not remember their passwords. A research made by NordPass has revealed that more than 30 percent of people in the US and UK think that resetting passwords is just as stressful as retiring. Especially when you do not know what to do if you forgot your password and such information is not easily found. Not to mention that sometimes the whole resetting process can take longer than expected and require users to log into more password-protected profiles, for example, their email accounts.
To prevent this from happening, some online shops allow purchasing as a guest or, in other words, without registering on the website. However, a guest buyer may have no means to track his order's status, leave a review, or create a wish list. Also, registration lets you save time when you purchase at the same shop again because it can take your shipping address or other necessary information from your profile, which must be protected by a strong password to guard your sensitive data against cybercriminals.
What password management has to do with abandoned shopping carts?
Poor password management practices could result in creating weak passwords that cannot protect any account or too complex passwords that cannot be memorized. Ideally, users should create login credentials that are strong yet memorable if they plan on storing passwords in their head, so to speak. However, doing so appears to be more challenging than it might seem.
According to the earlier mentioned research done by NordPass, 8 out of 10 respondents both in the US and UK say that managing passwords is rather difficult. The given reasons were that respondents have too many accounts, cannot remember which password belongs to which account, and cannot memorize too many unique passwords. As you see, good password management practices include creating strong passcodes, which according to cybersecurity specialists should contain both lower-case and upper-case letters, numbers, and symbols. Plus, users are advised to use at least 12 characters and make random combinations instead of using memorable words and number sequences like 123456.
Thus, it is no wonder that many online shoppers struggle with memorizing their passwords and choose to abandon their carts instead of resetting their forgotten passcodes.
How to make password management easier?
The truth is that password management does not have to be a difficult. There are various password managers, applications that can both create and store login credentials. Specialists advise using dedicated password managers that are designed solely for generating strong passcodes and storing them safely for you. For instance, our offered product called Cyclonis Password Manager stores login credentials in an encrypted vault that is protected by a master password, the only passcode that a user needs to create and memorize himself. As for login credentials stored on Cyclonis, users can look them up at any time or use the application's browser extension that can log them into their accounts automatically.
Another great feature that Cyclonis can offer is its password generator that lets you create random and complex combinations to increase the security of your accounts. Also, it can tell you which of your saved login credentials are weak and should be replaced for safety precautions. Besides helping you keep your accounts safe, a password manager can help you shop online easier and faster. As you see, Cyclonis not only can memorize your shopping passwords or log you in automatically when you buy something online but also fill information like your address or credit card details automatically for you. Storing such data might sound risky, but keep in mind that it will be encrypted and protected by your master password.
All in all, it seems that replacing a forgotten password could be so unpleasant that it might make users want to shop online elsewhere. Thus, retailers that do not want to lose customers should make this process as easy as possible without putting their customers' accounts in danger. However, improving services could take time for some businesses, which is why we encourage users to find ways to manage their passwords better. After all, searching for goods and then abandoning your cart at checkout is a waste of your time.