A New Scam Is Targeting Venmo Users via SMS Messages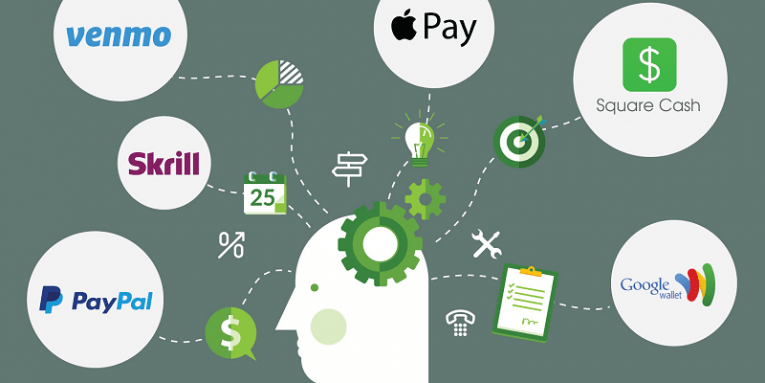 With every new security issue that makes the headlines, we ought to update our cybersecurity knowledge. The latest Venmo SMS scam should probably make us pay more attention to what kind of text messages we receive. Although a very good chunk of users clearly knows enough about cybersecurity to protect their personal information, it is still possible to fall victim to these annoying scams. Therefore, we would like to go through the details of this latest scam affair and then look at what you can do to identify text message scam as soon as possible.
What is Venmo?
Before we go into details about this SMS scam, we should probably tell you a little bit about Venmo, in case you haven't heard about the service yet. To put it simply, Venmo is a mobile payment service. It allows you to transfer money to someone else through a mobile app. In order to use Venmo, you have to live in the United States. Venmo is owned by PayPal, so this fact alone should make the service look reliable and trustworthy.
It has been reported that Venmo processed $12 billion in transactions in the first quarter of 2018 alone. Hence, with such a considerable turnover and millions of users, it is no surprise that the service and its users can be targeted by SMS scams and other cyberattacks.
The latest Venmo SMS scam
Whether you are using Venmo or any other mobile-based app, you do know that you may receive text messages related to the service from time to time. So, when users get this SMS scam message supposedly from Venmo, they might not find it suspicious at first.
However, this message is rather obnoxious and it says that your Venmo account is going to be charged. If you haven't paid for anything recently, you will definitely find it odd. After all, who wants to lose their money, right? What's more, the message even comes with a hyperlink that supposedly allows you to log in to your account if you want to cancel the withdrawal.
Now, since it is an SMS scam, it cannot really steal your credentials unless you allow it to. Even if you tap the link, you would still need to enter the data that these scammers want to steal. And for some users, the website that they open wouldn't look suspicious at all. Reports show that the website that users open through this SMS scam looks very much like the official Venmo login page. Nevertheless, aside from your phone number and password, this payment notification also requires you to provide your credit card number and other sensitive information. Supposedly, this is how you would authenticate your identity.
However, if you have used Venmo before and the app never asked any of that, that should be enough of a sign that the text message you received is a scam. If you happened to have entered the information on the scam page, you should contact your bank or your credit card company at once, to prevent unauthorized transactions. Also, please make sure that you use only the official Venmo app to access your account. If anything, you can always go through the security tips on the official Venmo page to make your account more secure.
How to identity text message scam
Needless to say, this Venmo SMS scam isn't the only text message scam out there. Sometimes, the use of the term can be inadequate, which results in the confusion between a hack and a scam, but in the second part of this entry, we would like to tell you more about the signs you can look out for, if you want to identify text message scam.
First, you should be wary of text messages that ask for your personal information. The Venmo SMS scam was a perfect example of that: it required sensitive financial information that you should not share otherwise. Normally, you provide this information to the service when you sign up for it, and that should be enough.
Second, text messages with outgoing links are automatically suspicious! Of course, it is possible for services to send you messages with hyperlinks in them, but if that is the case, you will definitely recognize the link. Messages that contain links with spelling mistakes or short links are clearly suspicious. If you want to check whether the information they provide is true or false, it would be for the best to access your account either through the official app or the official website, instead of tapping the link in the text.
Finally, we cannot overlook the sender and the overall language of the text. When we receive messages from verified vendors, we usually see the name of the vendor rather than the phone number, right? So, if you see an unknown phone number that asks you to verify your identity through some outgoing link, that's clearly a scam. In fact, you would do everyone a favor if you reported that message to the vendor it impersonates.
And of course, the language that is used in the text message is also very important. Most of the scammers try their best to impersonate an official notification, but they tend to have poor syntax or grammar skills. If you notice that the message you received doesn't meet the usual official messaging standards, you might as well delete the text and forget about it.
These are the main warning signs that should help you identify text message scam. Normally, these scams ask to provide sensitive information that you should keep safe and locked. Is there a way to protect sensitive information like your passwords, bank account numbers, and so on? Luckily, yes. You can try out Cyclonis Password Manager. This free tool is compatible with Android and iOS devices, so it's not limited to desktops only.
And of course, it's not just for storing your passwords. You can store any data you want, as this tool keeps it locked under strong encryption, and no one but you can access it through your account. If you want to learn more about it, feel free to drop us a comment.