Even the Leaders of the Free World Cannot Seem to Evade Hackers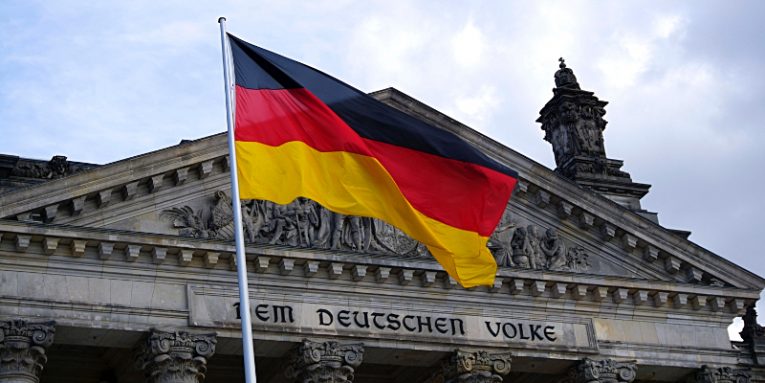 A cyberattack can have serious effects on a single person. It can have severe consequences for thousands, sometimes millions of people as well. Unfortunately, it can also affect countries and even the whole civilized world. All this sounds like we're exaggerating the extent of the problem, but the truth is, we're not. On Friday, we learned that even the leaders of one of the world's biggest superpowers can fall victims to hackers.
German politicians see their sensitive data exposed
Hundreds of German political figures, journalists, and celebrities had quite a lot of sensitive information stolen and exposed during what has to be one of 2018's most significant data leaks. The victims include Chancellor Angela Merkel and President Frank-Walter Steinmeier, and although nobody knows how the attack was carried out, the evidence that we have suggests that the operation was professionally organized and well thought-through.
The data was collected over a long period of time, and its nature varies from victim to victim. According to BBC, Chancellor Merkel had her email address as well as "several letters" exposed, for example. Robert Habeck, the leader of the German Green party, on the other hand, saw private chats and credit card details being posted publicly. The volume of compromised information is so enormous that nobody has managed to analyze it properly yet, though security experts did say that whoever is responsible has taken a number of steps to ensure that the database remains online for as long as possible. Victims told the media that some of the leaked data was fabricated, but it's clear that a vast portion of it is completely legitimate. One of the fascinating things about the incident is that for weeks, nobody really noticed it.
Twitter used as a medium for distributing the stolen data
The hackers used a Twitter account going by the handle "@_0rbit" to spread the data around. They started at the beginning of December with a series of advent calendar style tweets. Each day, they opened a "door" and posted a link to a dataset of stolen information. In the beginning, the focus was on celebrities and TV personalities, and although the account reportedly had around 17 thousand followers at the time, nobody was paying that much attention. Then, however, towards the end of last month, @_0rbit started tweeting links that led to politicians' personal data, and everybody suddenly realized how serious the situation is. Twitter quickly suspended the account, and German authorities started investigating.
Who's done it?
It's clear that we're not talking about a hacking crew that is in it for the money. People who want to extract financial profits from the theft of data usually don't go after high-profile targets because the risks are too high. What's more, the stolen information was exposed to everyone, not sold to an organization that might have a use for it. The truth is, at this point, there is no publicly available information that might definitively tell us who's responsible.
This, of course, isn't going to stop people from speculating. Nobody has published a complete list of the victims, but we do know that they come from all corners of the political spectrum. Only the far-right Alternative für Deutschland (AfD) came out unscathed which was enough to spawn two theories.
According to the first one, the attack was coordinated by Russia which reportedly expresses its unspoken support for far-right Western European parties in a number of ways. The other theory is that German right-wing extremists are responsible.
While everyone is speculating, the German authorities might just be onto a lead. Earlier today, Bild reported (link in German) that the police has searched the home of a 19-year-old IT worker in connection with the data leak. A few hours later, it became apparent that the worker in question is security researcher Jan Schürlein who used his Twitter profile to point out that he is treated as a witness, not a suspect. Let's hope that his expertise and knowledge will help authorities get to the bottom of this.