Instagram Offers a New Verification Tool to Help Users Secure Their Accounts and Passwords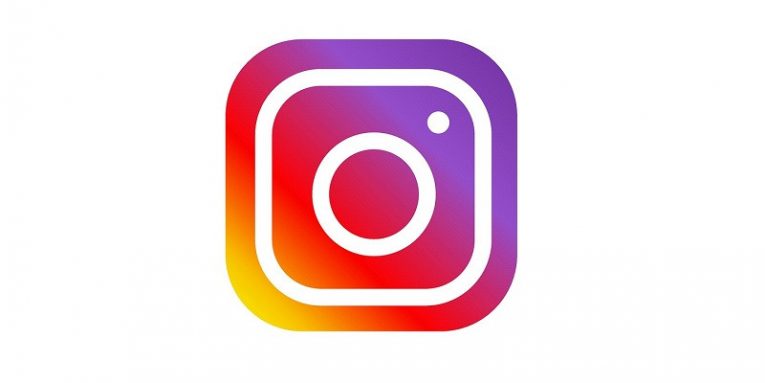 Are you an Instagram story person? Do you prefer posting one picture at a time, or do you like adding several photos to your IG post? Are you a silent lurker or do you like going online for regular live broadcasts? Whichever it might be, Instagram offers you a lot of ways to communicate with your friends, your fans, and other people on the network. The Facebook-owned social networking service is now available in 36 languages, and it had more than 800 million users as of September 2017. So just like any other service that deals with a lot of user information, Instagram has to invest a lot in ensuring personal data security.
With Twitter and Facebook cutting down fake accounts to the left and to the right, it is not surprising that Instagram is also looking for ways to keep Instagram passwords safe and protect users' personal information. Since Instagram is owned by Facebook, we can expect it to employ similar security methods as the social networking giant. Therefore, it is very likely that Instagram will do a lot to ensure that fake and potentially malicious accounts get taken down. And if you are worried that Instagram might take down your account too for some odd reason, you can employ the new Twitter-style verification that will allow you to secure your account.
How Does the Instagram Verification Work?
If you are an avid Facebook or Twitter user, you must have noticed the verified badge next to certain usernames. For the most part, the verification badge is mostly adorned by public figures, celebrities or popular brands. It also makes it easier for regular users to find these accounts. Likewise, Instagram also offers the verification badge. And starting from August 2018, it also allows users to request verification, so we will talk a little bit about how these verification requests work.
What Is the Instagram Verification Request?
If you own a popular Instagram account, you might want to apply for the verification badge, just like you can do on Twitter. It is very easy to apply for the verification; you just need to do the following:
Open your Instagram profile.
Tap the menu icon and go to Settings.
Select Request Verification.
Enter your username, full name, and a copy of legal identification.
Needless to say, Instagram will not share this information publicly. They only collect this information in order to make sure that you are not masquerading as someone else. However, please bear in mind that applying for the verification does not mean you will automatically get the coveted blue badge. Does this verification process improve your overall account security? Well, if this helps you retain your account, then yes. But if you want to keep your Instagram password safe, you might want to employ other security measures, too.
How Can I Keep My Instagram Password Safe?
Aside from the verification request, Instagram introduces new changes that should improve the overall account security. Just like most of the social networking platforms, Instagram is introducing changes to two-factor authentication. This type of authentication will help you keep your Instagram password safe, and it will decrease the possibility of personal data theft.
When we talk about two-factor authentication, we mean a certain manner of logging into your account. Normally, when you log in, you need to enter your username and your Instagram password. However, with two-factor authentication, you get another layer of security because aside from your password, you can also receive an additional code whenever you try to access your account. And this code will be unique every single time. Therefore, no one except you will be able to log into your Instagram account.
Needless to say, two-factor authentication isn't anything new, but now the dispatch of a special one-time code is no longer limited to text messages. Now Instagram allows users to use third-party applications like Google Authenticator to get the code in order to access their accounts. This is a really good way to improve your account's security, and enabling two-factor authentication is easier than you think. All you have to do is:
Open your Instagram profile.
Tap the menu icon.
Go to Settings.
Select two-factor authentication.
Select the third-party app slider.
Take note that from here, the process may differ depending on whether you have a third-party authentication app installed on your device or not. If you have the app on your device, Instagram will detect it automatically. If not, it will open the appropriate app store for you to download and install the app. Then, you will be able to complete the setup process. And then, you will probably have done everything you can to protect your account.
Is There Anything Else I Can Do?
To be honest, if a very experienced hacker targets your account, it might be hard to protect it from such an attack. However, aside from two-factor authentication, you can also try to make your Instagram password unique and strong.
Of course, you cannot use such default passwords as 12345, and please refrain from using names and birth dates. It would be for the best to use random alphanumeric passwords with special symbols. And changing them regularly would also make it hard for anyone to guess your Instagram password.
Now, you might say that it is really tedious to keep track of all the different passwords you have, let alone change them regularly. But if you find it too difficult a task, you can always employ a password manager that will help you generate a unique password, and it'll remember it for you.
And here, we're not talking just about Instagram passwords. If you are a registered user at a number of websites, for your safety, you have to make sure that all of your passwords are different. Remember, reusing the same password across different accounts is one of the biggest mistakes an Internet user could make. And since keeping up with all these security requirements is quite tasking, security experts always maintain that regular users should consider employing a reliable third-party password manager application.