Here's What You Need to Do to Keep Your PlayStation Account Safe at All Times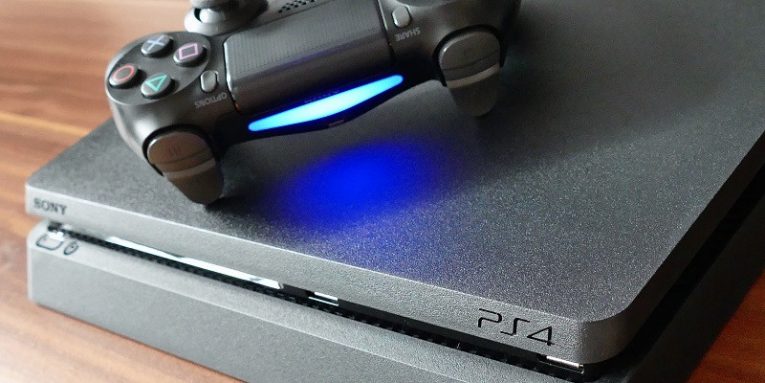 Playing games can be lots of fun, especially these days, when many people cannot see their family and friends due to COVID-19. However, it is vital to understand that hackers are fully aware that people spend much more time on the Internet, which is why they are highly active. Therefore, if you do not want your gaming experience to be ruined by cybercriminals, we advise securing your PlayStation account at once. Why would anyone want to hack your PlayStation account? In short, it might contain various sensitive data, such as credit card details. Thus, if you do not know if your profile is protected enough or how to keep it safe, we invite you to read our full blog post, in which we explain how to create a strong PlayStation password and suggest other safety precautions.
You might not be aware of the fact that Sony, the company behind PlayStation, has experienced data breaches in 2011 and 2014. During the attack that took place in 2011, hackers were able to steal data of around 70 million PlayStation users. Even though there have not been any recent similar incidents, you cannot be sure that they will not happen ever again. Cybercriminals do not necessarily have to obtain your password or other data that would allow them to hack your account directly from PlayStation or Sony systems. The needed information could be taken from other websites and accounts. Perhaps you are also a user of Nintendo? The company admitted that it experienced a data breach earlier this year due to which cybercriminals were able to hack over 160,000 accounts. Is it possible that they could use the gained login data to access other accounts that share the same login credentials? The answer is yes. The attackers could sell such data on the dark web too.
How to secure your PlayStation account?
If you understand why you need to secure your PlayStation account, it is time to talk about how you could do it. For this reason, we have compiled a list of 4 things that you should do if you want to keep your PlayStation account safe.
1. Set up a strong PlayStation password
Your PlayStation password should be made from both upper-case and lower-case letters, symbols, and numbers so that it would be strong. Also, specialists recommend using at least 10-12 characters. Of course, even if you follow these guidelines, your password could still be weak if you do not make it unique. A unique passcode is a combination of characters that does not contain a user's name, date of birth, or any other pieces of data that hackers might know or obtain. For a password to be unique, users should also avoid using sequences like 123456 or 321 as they are easily guessable. Thus, creating a strong PlayStation password might be more challenging than you thought it would be. Due to this, we advise using a dedicated password manager like Cyclonis Password Manager that could generate a unique and complex password for your account. Such software can provide other benefits too, for example, log you into your accounts automatically. If you want to learn about other features that Cyclonis has to offer, you should read here.
2. Turn on Two-Factor Authentication
Two-Factor Authentication is an extra security layer that can prevent hackers from accessing your account even if your PlayStation password gets stolen by hackers. There is always a risk that hackers could obtain it during a data breach. If you are using the same strong password for your PlayStation and some other account, cybercriminals do not even have to breach PlayStation systems to obtain your PlayStation password. To prevent access with a stolen password, we advise going to your account settings or the PlayStation settings and enabling Two-Factor Authentication. You will need to provide your mobile phone number so that you could receive unique verification codes that you will need to enter when you log into your account.
3. Keep track of your purchases
According to PlayStation.com, you could find unrecognized payments in your PlayStation transactions history if your PlayStation Store subscription gets automatically renewed, if another family member uses your payment details, if the system accidentally charges twice for the same content, or if your account is compromised. Thus, keeping track of your purchases might be useful for several reasons. Most importantly, if your account gets hacked without you noticing it, you could learn about it after finding unauthorized purchases that cannot be explained anyhow else. If this happens, it is advisable to change your password as fast as possible or contact PlayStation if you cannot replace your password or access your account.
4. Check who logs into your account
We do not say you have to check who is logged into your account constantly. Checking it once in a while should be enough. If you find an unrecognized device logged into your account, it is possible that your PlayStation password was stolen by hackers or that your profile has been hacked somehow else. Either way, it is advisable to sign out of all devices and change your password immediately. If you enable Two-Factor Authentication, you should receive login codes to your mobile phone when you or anyone else tries to log into your account. If it is not you or anyone else from your family, it is likely that your PlayStation password got stolen by hackers. They should be unable to log in without the Two-Factor Authentication code. However, keep in mind that Two-Factor authentication can be bypassed, so you might want to take extra precautions if you keep getting verification codes even when you are not trying to sing into your PlayStation account.
All in all, if you want to enjoy your gaming time without having to worry that your PlayStation password could be cracked and hackers could buy various services at your expense, you should secure your PlayStation account now. It is not that difficult as you can employ a password manager to create a complex password and enabling Two-Factor Authentication should only take a couple of minutes. Monitoring your account logins and purchases should not take much of your time either. Thus, why not invest a couple of minutes right now and protect your account and your savings?