Equifax Is Finally Paying for the Massive Data Breach, and You Can Claim Your Share Too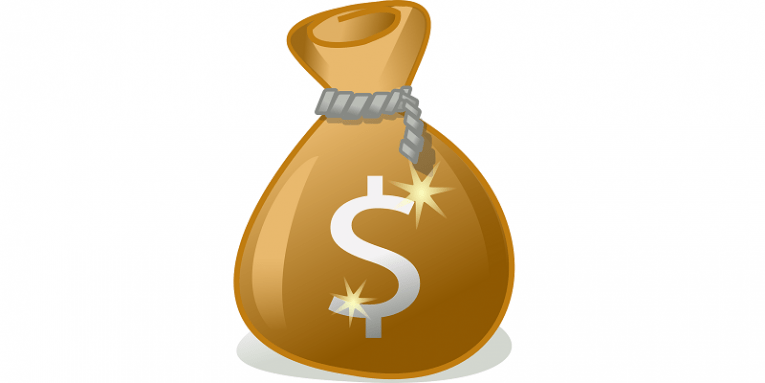 Do you remember the massive Equifax data breach that shook the cybersecurity world back in 2017? There's a follow-up story to this incident, now that Equifax seemingly is paying back its customers who were affected by it. However, nothing is as simple as it seems. You might want to claim money for the Equifax data breach, but now we see reports emerging that say getting the settlement might be harder than you think. What's this all about and what can you do if you want to file a claim to get part of the settlement? Check out the rest of this entry.
How did the Equifax data breach unfold?
Equifax reported a security breach back in September 2017. This breach resulted in more than 143 million social security numbers being leaked. Aside from that, the hackers were said to have stolen all sorts of personal data, including driver's license and credit card numbers, birth dates, addresses, and the like.
Afterward, a report in March 2018 said that data from another 2.4 million consumers were stolen, too. Also, in June 2018, it was reported that the original breach also resulted in more than 3200 password photos getting leaked as well. As a result, the data breach affected at least 147.9 Americans.
A probe was launched to check Equifax activities in order to find the reason behind the personal data theft. The probe found that the company did not employ adequate measures to avoid similar data breaches, and they also didn't keep their computer systems up to date. Anyone, who knows at least a little bit about cybersecurity, is more than aware of the fact how vital it is to keep their systems updated. At the end of the line, it is not that surprising that the company experienced a data breach in the first place.
The $700 million settlement
Following the massive data breach, in July 2019, Equifax announced that it would be paying up to $575 million to the U.S. Federal Trade Commission, the Consumer Financial Protection Bureau, and other related parties for the losses experienced due to the company's negligence in managing personal data. Some reports also claim that the credit company may have to pay up to $700 million in compensation if it doesn't manage to appease everyone affected by the data breach.
If we rewind a little and remember that more than 140 million individuals were affected by the Equifax breach, it doesn't take a math genius to understand that individual compensations wouldn't be that high. We also have to remember that Equifax is willing to compensate the consumers who had credit monitoring services. In other words, if you have signed up for credit monitoring, you can claim money for the Equifax data breach. Equifax has set a special website that deals with the settlement claims. However, it might not be that easy to get the settlement money in the end.
Will I get my settlement?
Initially, a $125 settlement was offered for the individuals affected by the Equifax data breach. The problem is that the response to the offer has been overwhelming, and with the number of claims filed, it is very unlikely that the amount of money allocated to cover those claims will be enough to issue a $125 settlement to everyone.
The initial settlement option is still available out there, but it is doubtful that you will be satisfied with the final result. However, there are also other ways to claim money for the Equifax data breach. This possibility comes with the news that American consumers can get free identity theft recovery services for the next seven years.
So if you were part of the Equifax breach and you spent money dealing with the identity theft that was part of the breach, it is possible to claim up to $20,000 per person to cover the funds you have spent. Nevertheless, there is a list of losses that can be reimbursed, so you have to check them carefully. The losses that can be covered include the money you have lost due to unauthorized charges from your accounts, the cost of credit monitoring, the money you had to pay for the professional services (e.g., accountant or attorney), and all sorts of other expenses.
It is important to note that the U.S. citizens have to file a claim until January 22nd 2020; otherwise, they will not be eligible to receive the settlement funds. Meanwhile, it is important to review your cybersecurity habits to make sure you do everything in your power to avoid potential personal data theft.
What can I do to protect my personal data?
As always, you have to keep tabs on your credit report, so you could spot any unauthorized transfers right away. If it is possible to receive instant notifications about the transfers in and out of your accounts, make sure you enable that option.
Another important thing consumers need to understand is that all kinds of personal data are valuable, and everything can be stolen. Of course, it is already obvious with this massive Equifax data breach, but consumers still have a tendency to think that only big companies and businesses can be targeted by hackers who steal data. The point is that personal information of regular users can also be sold on the black market, and so we have to do everything to protect it.
The basic step towards better personal data protection is strengthening your passwords. Refrain from reusing them and consider employing a password manager tool to help you generate strong passwords. The password manager can also renew your passwords regularly, and you won't have to worry about it anymore. Also, if the service that you use allows you to do it, please enable multi-factor or two-factor authentication. It would most certainly strengthen your account's security, as you will be the only one who receives the one-time-password. These are just a few of the tips we can offer for personal data security. For the most part, it requires efforts on both sides to protect your data, and we can only hope that Equifax has learned their lesson.