10 Essential Security Settings in Smartphones You Should Use to Protect Yourself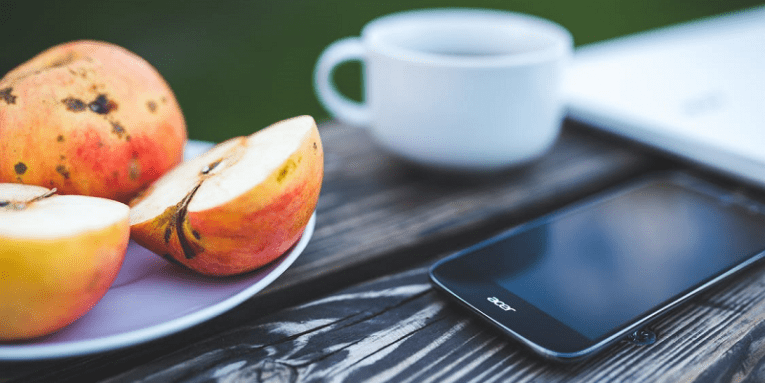 When was the last time you reviewed your phone's security settings? Do you get the impression that your mobile device is a lot safer to use than your computer? Well, cybercrime evolves just as fast as everything else in this world, and we feel we should go through essential security settings in smartphones to remind you that you have to be responsible and protect your data when you use your mobile device, too. We compiled a list of settings you can employ to make your Android or iOS device safer.
1. Two-factor authentication
Whether you're using an Android or an iOS mobile device, you can enable two-factor authentication to protect your account. If you're on an Android device, you have to go over to the Google section in your phone's settings and then tap the Google Account menu to manage the account's security settings. For iOS, you need to access Apple ID Settings and go to the Password & Security section. When you're there, you can turn on Two-Factor Authentication.
2. Biometric authentication
Two-factor authentication might dramatically increase your device's security, but you should also consider enabling biometric authentication if your device supports that. iOS usually allows you to employ such biometric authentication as fingerprint, voice, or facial recognition. The same goes for Android devices, too. Most of the devices that use Android 9.0 and higher will have the fingerprint ID option available. You can set a biometric ID through your device's Security settings menu.
3. App permissions
It's not emphasized all the time, but whenever you install a new app on your device, you give the app various permissions to access your data, location, camera, and so on. The required permissions depend on what the app is supposed to do. However, security experts say that users should be wary of the permissions they give, especially if it's not a mainstream app, and you're just trying out something new. For instance, you install a simple calendar app, but it asks for permission to access your photos. What for? Does it really need your photos to help you manage your schedule? You should always raise such questions to make sure that your security settings are not compromised.
4. Fewer apps less trouble
Having that said, you should also consider the number of apps that are installed on your device. It's very easy to add new apps, but just how often are you using them? Don't forget to manage your apps once in a while. If you see that some app hasn't been used for a few months, maybe it's time to delete it. A lot of apps employ cookies, and they remain there even if you no longer use the program. So, it's better to remove them altogether.
5. Updates
On the other hand, whether you use an app often or not, every single one of them has to be updated to the latest version to avoid malicious attacks that might try to exploit an app vulnerability. If you are prompted to update an app, don't ignore it, and do it right away. The same goes for your phone's operating system. As soon as the newest patch is available, you have to run a software update at once because these patches may come with information that helps deal with cyber threats.
6. Find Your Device
It's all nice and peachy when you have your security settings tweaked, and your device is always in your hand. But what if you lose it? Well, if you use Android, you can use and automatically enable the Find My Device application that allows users to remotely track their mobile phones or tablets on a map. As long as your device is linked to your Google account, you can keep track of it with this feature turned on.
For Apple devices, you can use the Find My app that allows users to locate their devices on iCloud. As long as the app is enabled and synced with the Apple ID, it is possible to see the device on the map. So, whether you lose it somewhere or simply leave it on a sofa in another room, you can still find the device.
7. Password master
Okay, let's say you can find your device when it's lost, but what if someone manages to unlock it before you get to it? It's not just about the device, but also the data it stores, right? It has to remain protected.
Passwords and PINs are part of essential security settings on smartphones. Even if you enable two-factor authentication and biometric IDs, you still need multiple passwords. What's more, if you use the same Google or Apple ID across different devices, you should still protect them with different passwords.
The best way to come up with strong and unique passwords and PIN combinations for different devices is by employing a password manager. For example, something like Cyclonis Password Manager would easily generate and store strong passwords for your devices. If you want to find out how it works, don't hesitate to try out the FREE 30-day Trial.
8. Beware of Wi-Fi
And if we're talking about passwords, let's not forget that you shouldn't auto-connect to Wi-Fi networks because there is a chance of being tricked into connecting to a rogue wireless access point. Perhaps it's not much of an issue if you're at school, and you have to go through an extremely long verification process while toggling your security settings to connect to the Wi-Fi network, but that shouldn't be applied to a fast food joint or a café Wi-Fi. Turn that auto-join function off.
9. Airplane mode
This might seem like a rather odd security settings option, but the truth is that cybercriminals cannot access your mobile device when it's turned off or set to airplane mode. Therefore, some security experts suggest switching the mobile device to the airplane mode when you want some downtime. It's two birds with one stone: no one can disturb you and your device and data get protected from potential exploitation.
10. Emergency contacts
While data and device protection might be really important, you have to take care of your own safety, too. For that, you can add emergency contacts to your mobile device. For Android devices, you need to access Users & Accounts via the system settings, and there you should find the Emergency Information section. In some Android versions, the settings can be accessed through the About Phone section.
For iOS, emergency contacts can be added via the Health app by tapping your profile picture. If you tap the Medical ID, you will be able to edit and add emergency contacts. After that, you can set the Emergency SOS auto call function on your device or change the lock screen message settings to display your emergency contacts whenever you turn on your lock screen.
All in all, there are tons of security settings tips you can employ to ensure your device and data security, and personal safety. The first step is always being responsible about the way you use your device.