StockX Has Added the 2FA Feature for Its Customers. Here's How to Enable It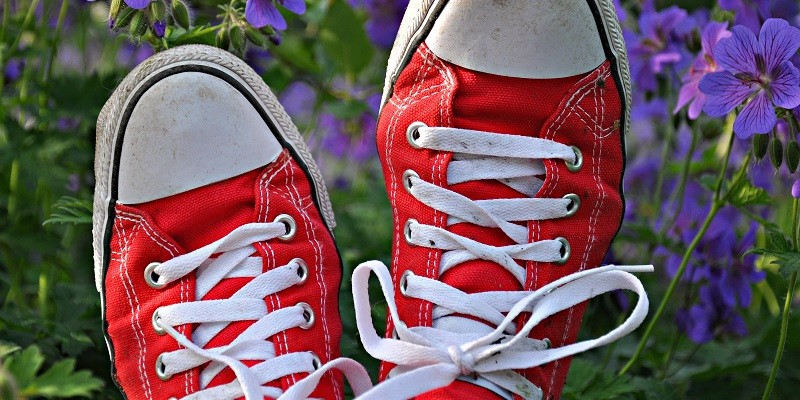 Ever since Two-Factor authentication (2FA) or Two-Step verification became available there has been discussions about the feature's usefulness. Over time, it became clear that even though there are ways to bypass 2FA, accounts that are protect by it are still much safer than ones without it. Thus, it is wonderful that this feature is becoming more and more available. Recently, Two-Step verification was added to the platform of StockX, which is a popular shoes and clothes e-seller. Naturally, if you are a customer of this shop and you care about your cyber security, we urge you to activate this feature as soon as possible. You can learn more information about it as well as find steps showing how to add Two-Step verification to your StockX account further in this blog post.
As you might already know, Two-Step verification requires users to provide something more besides their login names and passwords to log into their accounts. Usually, that second factor is a unique code, which can be delivered via email or SMS messages. The variety of choices for the second factor depends on the service that offers 2FA and devices through which it is usually accessed. StockX does not exactly provide any choices. For now, the company has decided that it would be most convenient for their customers to verify their identity by inserting a code sent to their mobile phones. Thus, hackers should be unable to hijack accounts, unless they get access to the targeted account's owner's mobile phone or trick him into revealing his verification code.
Why StockX decided to add Two-Step verification?
StockX has already increased security of its systems and, now, they have probably decided that it is time to secure their users' accounts. The company did a huge system security update about a year ago when someone hacked into their cloud environment and stole some of their customers' data. To be more precise, cybercriminals stole customers' names, email addresses, shipping addresses, usernames, purchase histories, and hashed passwords.
Even though it might be nearly impossible to unlock properly hashed passwords, still no one can ensure that cybercriminals will not manage to read them. However, if a user's account is protected with Two-Step verification, hackers will not be able to access it with a password alone. Also, 2FA can protect accounts not only when passwords get breached, but also when users use weak login credentials or when they use passcodes leaked during third-party data breaches. Thus, providing customers with Two-Step verification might help StockX protect them as well as gain their customers' trust once again in case it got lost due to the mentioned data breach.
How to add Two-Step verification to your StockX account?
Now that you know how 2FA can protect your StockX account, it is time to learn how to add Two-Step verification to it. The process is not that complicated and the instructions available below can guide you through it step by step.
Log into your StockX app.
Click the settings icon and access Account settings.
Go to Security options.
Tap the provided toggle button to enable Two-Step verification.
Insert a telephone number to which the StockX verification codes should be sent and press Continue.
Insert a code from 6 digits that should be sent shortly after you complete the previous step.
Select the Remember this device for 30 days box and click Continue.
Write down the displayed safety code or use a password manager to save it. Make sure that you have it or else you will not be able to access your account if you lose your phone or your password.
Tick the checkbox saying I have safely recorded this number if you saved it somewhere.
Press Continue to finish.
Can you stop worrying about your account's safety if it is protected with Two-Step verification?
Unfortunately, the answer is no. As mentioned earlier, 2FA cannot guarantee complete protection against hackers. In truth, sooner or later, hackers find ways to bypass various security measures. Nonetheless, while you might be unable to protect your cyber security completely, there are things you can do to make it nearly impossible to hack your accounts. Enabling Two-Step verification is only one of them.
Cybersecurity experts highly recommend using unique login credentials for all your accounts. Your login names and, especially, passwords should be difficult to guess. To create strong passcodes, it is advisable to use more than 12 characters. The more characters you use, the more difficult it will be to crack your password. To make this task even more challenging, it is advisable to include both lower-case and upper-case letters, symbols, and numbers in your password combinations. It is understandable that memorizing lots of unique login names and passcodes could be challenging or even impossible, but tools like Cyclonis Password Manager can do that for you. To learn more about our application's capabilities and benefits, you could read here.
Plus, some platforms can offer more safety precautions than just 2FA. For example, Facebook users can get notification alerts if someone tries to log into their accounts from unusual locations or devices. Therefore, if you want to ensure your cyber security, you should take advantage of as many safety measures as you can. If using all available safety measures on all platforms seems a bit too much, you could start by securing your most important accounts, such as your email and social media profiles.
As said earlier, whatever flaws Two-Step verification might have, there is no denying that this feature can provide a second security layer, which might be enough to keep hackers away. Accounts of various online shops are just as important as your email or social media profiles as they can contain sensitive data like your banking information. Thus, even if you do not buy things on StockX often, we encourage you not to wait any longer and enable Two-Step verification so you could shop with no worries.