Ring Users Are Forced to Add 2FA Post the Scandalous Data Breach - How to Add the Feature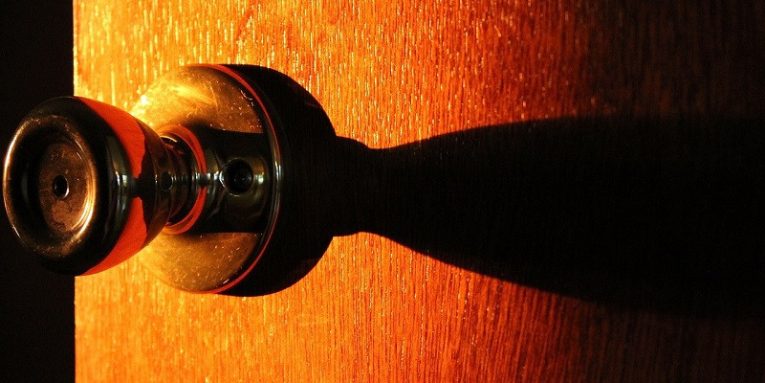 If you like knowing who is at your door before opening it, you might be using the Amazon Ring doorbell. You might even consider it to be a part of your smart home security as the device is perfect for monitoring those who might be at your doorstep. However, if you have been following cyber security news, you might know that Amazon Ring has experienced a data breach during which 3,672 login credentials were leaked. Also, researchers say that such devices are unsafe because their owners often use weak passwords that cannot protect their accounts. We are mentioning this not to discourage you from using Ring products, but to encourage you to secure them. If you think it is a good idea too, we advise reading our full blog post in which we not only provide step by step instructions on how to add Two-Factor verification to Ring, but also other things that you ought to know if you are using this particular smart doorbell.
What made Amazon make Two-Factor verification mandatory for Ring users?
If you have been using Ring products for a while, you might have heard not only about the Ring data breach but also about incidents during which Ring cameras were hacked. Such incidents not only made the company's customers question Ring products' reliability but also want to sue the company for the experienced stress. Even though it seems that such incidents happened because users did not set up strong passwords for their Ring apps, victims claim that it is still the company's fault because it did not force its customers to use Two-Factor authentication or demand using strong passwords. Thus, the Ring doorbell's providers most likely decided to make 2FA mandatory so that their customers could not blame the company for not forcing them to take advantages of their provided security features. Hopefully, now that everyone will be forced to secure their accounts there will be no, or at least fewer hacking incidents involving the Ring doorbells and cameras.
How to add Two-Factor verification to Ring doorbell?
Now that 2FA is mandatory, it is time to learn how to add Two-Factor verification to Ring and you can do so if you follow the instructions available below this paragraph. They show how to enable 2FA on iPhone, iPad, and Android devices. Keep in mind that once it is enabled, the next time that you try to log into your Ring account from a new device, you will be asked to enter not just your password but also a unique verification code that you will receive to your mobile phone. For more information about how it works, you could visit the Ring doorbell help page.
Open the Ring app.
Open the side menu by tapping the three-lined button.
Select Account and tap Two-factor Authorization.
Tap TURN ON TWO-FACTOR.
Enter your account's password and tap CONTINUE.
Insert a mobile phone number to which the app should send your verification codes and tap CONTINUE.
Enter the received verification code and tap VERIFY.
Tap CONTINUE to finish.
How else could you protect your Ring doorbell?
Two-Factor authentication is always recommendable as it can protect your account even if hackers learn your login credentials. However, you cannot consider your account to be safe if you know that its password, your account's first protection layer, is weak and easy to breach. In other words, it is vital that you replace your Ring doorbell's password with a strong combination if you want to protect the device. The days when a password from eight or ten characters was enough are long gone. Specialists say that users should now use at least twelve characters. Ideally, chosen characters should include lower-case and upper-case letters, symbols, and numbers.
Moreover, it is advisable not to use any words that hackers could guess after checking your social media profiles or data harvested during data breaches. Of course, you cannot create one strong password and use it everywhere because it would only take to hack one of your accounts and cybercriminals could access the rest of them. Therefore, you should never reuse passwords. It might sound like a challenging task, but it does not have to be as you can employ a password manager of your choice. Such applications can generate complex passwords and memorize them for you. The only thing we advise when picking such a tool is to use a dedicated program like Cyclonis Password Manager and not a tool that is integrated in your browser because they are thought to be less safe.
Lastly, we highly recommend securing your home network. If it is visible and can be hacked, all your smart home devices, including the Ring doorbell could be in danger. Thus, if you want to protect your devices and privacy against hackers, you should learn how to secure your Wi-Fi network, which you can do if you continue reading here.
To conclude, not all users might be happy about being forced to add Two-Factor verification to Ring, but it looks like it might be the only way to make users secure such monitoring tools properly. As mentioned in the article, adding 2FA should not make logging into your Ring doorbell's account inconvenient. The app should not ask you to insert a verification code every time that you try to log in; only if the attempt raises suspicion. Thus, if you have been putting off this task until now, we advise you to wait no longer and secure your Ring doorbell now. Also, if you want to feel truly safe at your smart home, we encourage you to consider the other safety precautions that we talked about in the text, such as changing your Ring app's password with a stronger combination.